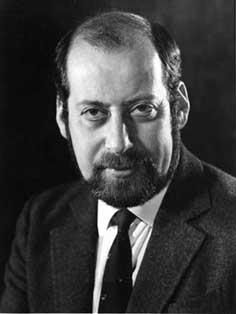 Perhaps the most exposure anyone in NZ has had to Sir Clement Freud was with the BBC radio gameshow "Just a Minute" which National Radio frequently carried. Freud has appeared on every episode of the gameshow since 1967, which continues to be broadcast on BBC Radio 4.
Freud was born in Berlin in 1924, and of course as with his grandfather (Sigmund Freud), his family fled the Nazi regime in 1934. He was a Liberal MP from 1973 to 1987. However, it is his intelligent wit and warm sense of humour that I remember him for.
It would be a waste for me to duplicate the obituaries published by the
BBC (including video)
,
Daily Telegraph (also including video)
, and the l
ist of Freud quotes published here
.
My favourites are:
"I think our police are excellent, probably because I have not done anything that has occasioned being beaten up by these good men
."
"
If you resolve to give up smoking, drinking and loving, you don't actually live longer; it just seems longer
".
However, my favourite is
this Guardian tribute
. If you haven't heard Clement before, try that selection.
Farewell to a man who loved life and entertained millions over the years.
He could stand tall in an age when so many know and celebrate those who offer nothing but inane bland mediocrity. Sadly I already know the death of a certain young woman will be more remembered and talked about than the passing of this great man.
Tributes published here
.